Air Compressors – Chicago Pneumatic
Extensive Range Of Chicago Pneumatic Air Compressors
Complete Compressed Air Systems are an authorised distributor for Chicago Pneumatic Air Compressor Products.
Complete Compressed Air Systems sell, service and support a comprehensive range of industrial air compressors including Single & 2 Stage Rotary Screw Air Compressors, Permanent Magnet, Compact Rotary Screw Air Compressors, Reciprocating Air Compressors to suit every industry and application. From standard, customised and engineered solutions.
Chicago Pneumatic air compressor and associated products meet the highest international standards accordance with ISO9001-2008 and are designed and made to perform and last, utilising the latest global energy saving technology.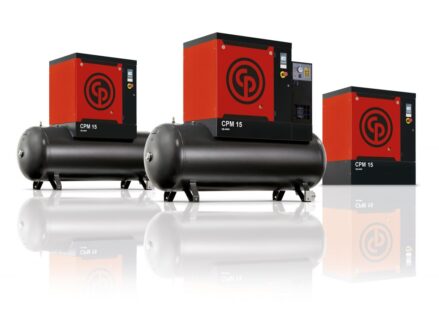 Single Stage Rotary Screw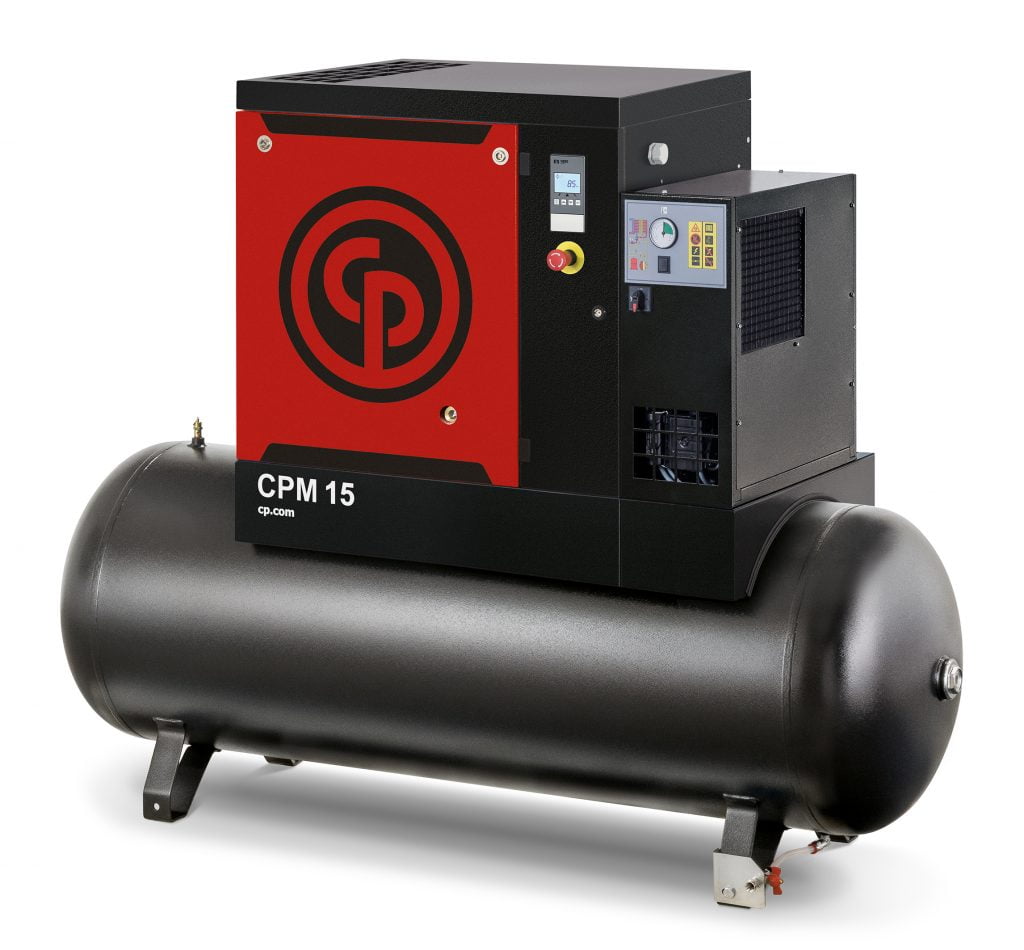 Tank Mounted Rotary Screw – Our CPM rotary screw compressors can be base or receiver mounted, with or without dryer to have a compact and all-in one system.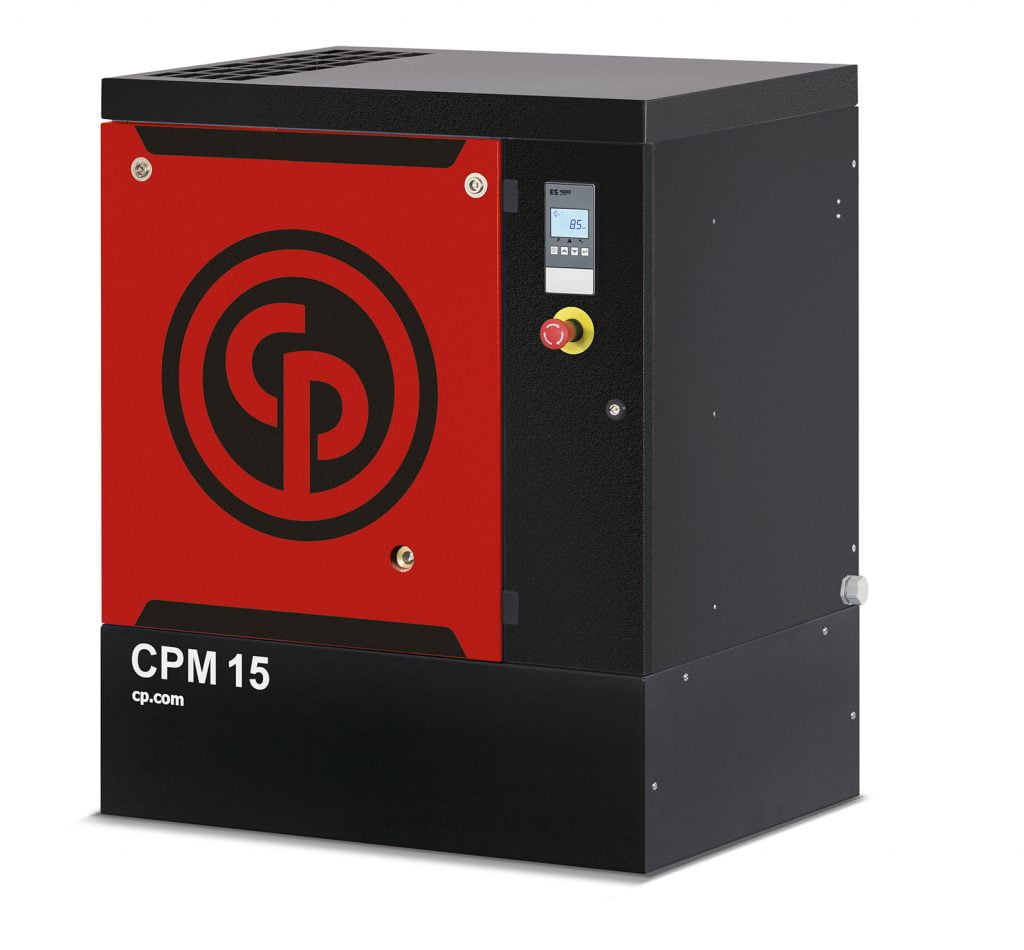 Based Mounted – Quiet by design, the CPM can be installed almost anywhere, without disturbing your working environment.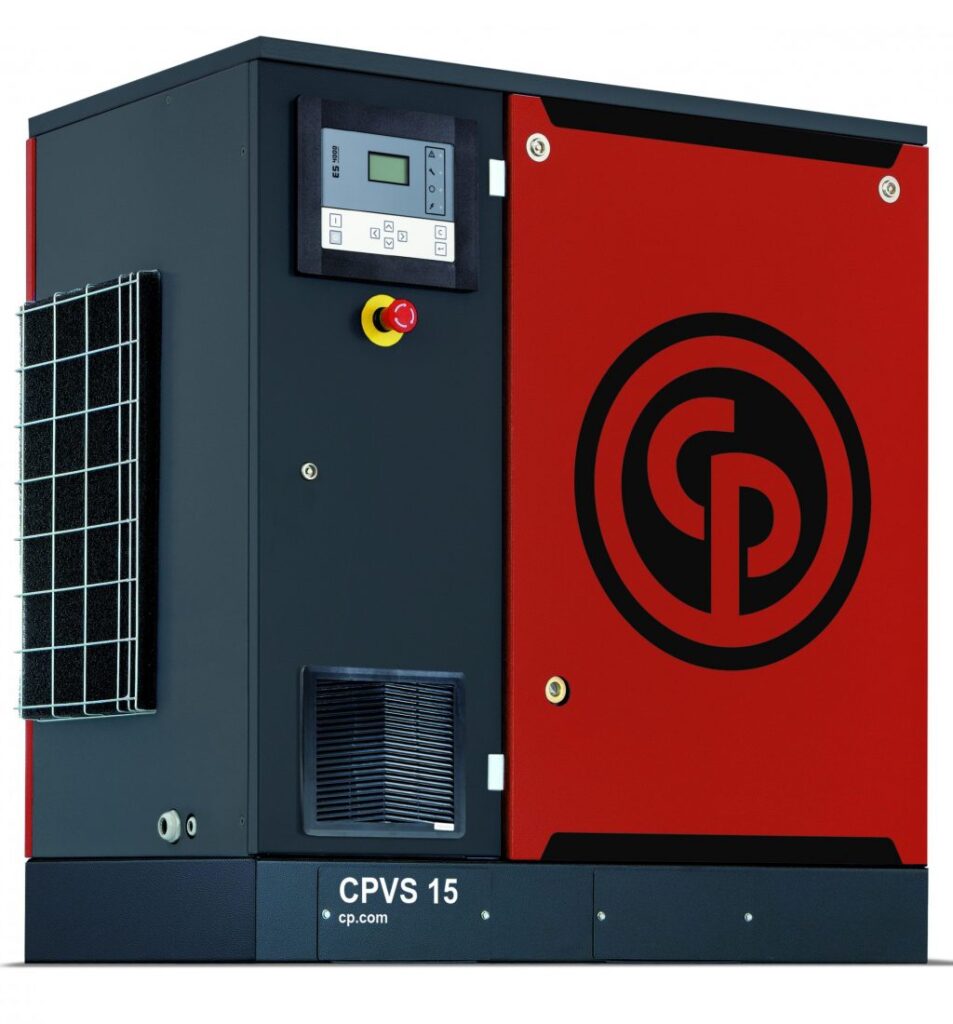 Base Mounted Variable Speed Drive – The smart, high efficient solution for your industrial needs. The CPVSd is our high efficiency screw compressor range which set a new milestone in compressed air.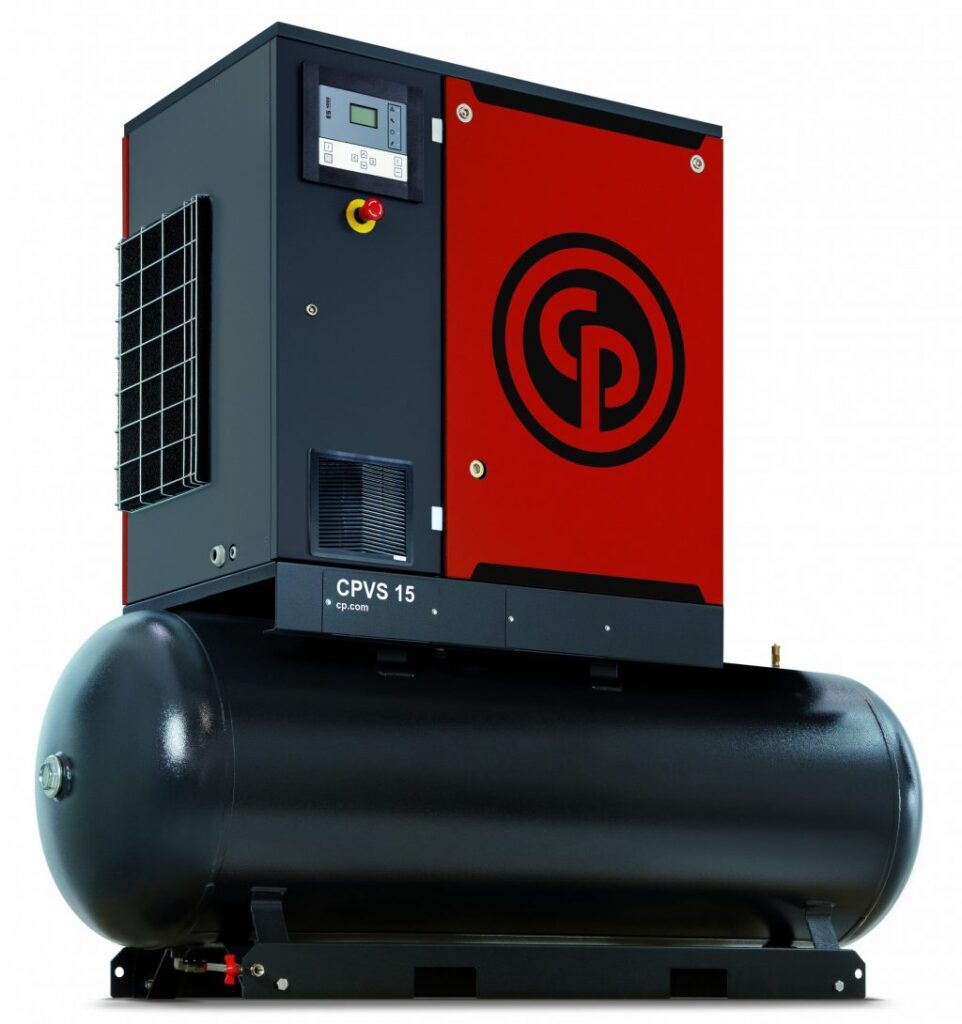 Tank Mounted Variable Speed Drive – This rotary screw compressor range is available in Variable Speed direct – driven and Fixed speed gear driven versions. Customable options include energy recovery to reduce energy bill and canopy heaters for low temperature installation