Description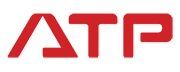 The new and innovative design of Hip Joint fitting allows for increased freedom of movement with no negative effects on airflow.
The Double Swivels and MID Rotating Joint allow for an unrestricted range of movement. The tool user can therefore perform more efficiently by using the tool optimally and with less fatigue.
This product is manufactured from hardened steel material with a durable and corrosion resistance coating. It is a tough and durable product.
Features
Complete and free rotation 360°
Bends freely to 45°
Free movement even when pressurized
Designed for use with Pneumatic Tools
Allows hose to fall freely and reduce hose weight for user
Tough and durable steel material
Can withstand vibration
May be used with selective fluids
Cost effective
Specifications
| | |
| --- | --- |
| Media: | Air Only |
| Working Temperature Range: | 0 to 60ºC |
| Maximum Working Pressure @20ºC: | 145 psi (1.0 Mpa) |